Shops & Business
Sarris Jewellery can be found on Grammatikaki Street, near Zorbas Taverna
Art Daedalus a unique jewellery in Malia. In the old village opposite the Toto Loto restaurant. Check out the website to see the fantastic jewellery we offer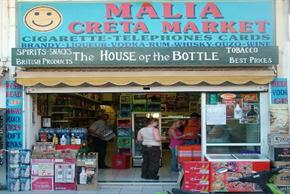 The Malia Creta Market is situated just off the crossroads in the centre of Malia opposite Help Bar. This lovely supermarket sells alcohol, cigarettes, food and soft drinks, so probably everything you will need for your holiday!
Angel Fashion can be found on Grammatikaki Street, Malia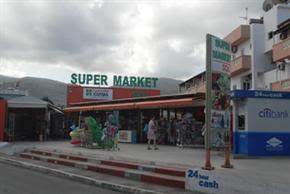 Sol Supermarket is either the First or the Last Store on Beach Road in Malia, it is the first shop you come too from the beach, available inside is a wide selection of food, drinks, cigarettes and gifts.
Aquarius can be found on Beach Road, Malia, opposite McDonalds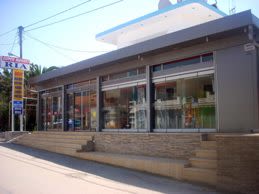 The Ria Supermarket is to the front of the Villa Ria Apartments, it stocks everything you will need for your self catering holiday from newspapers, magazines, cigarettes, phone cards, drinks, fresh fruits, bakery, sea accessories to money exchange.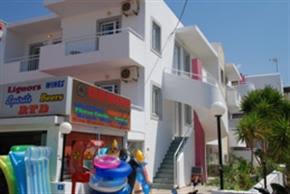 The Gemini Supermarket fronts the lovely Lu Ellen Apartments situated in Malia old village. Everything you need for an enjoyable stay in and around the Lu Ellen can be brought from Gemini.