Scooter / Quads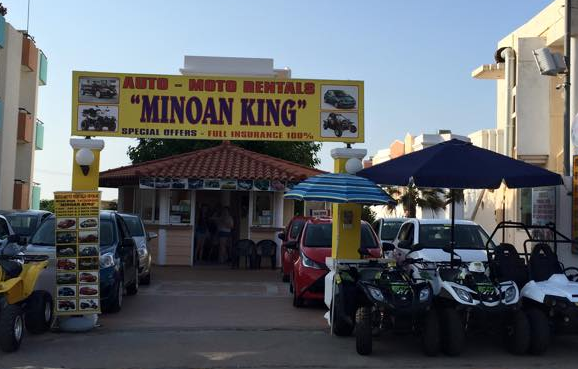 Welcome to Minoan King auto moto. We offer the best deals for quads, scooters & cars. Best insurance in Malia everything covered. We have two offices in Malia: 1 on the Malia Main Road opposite the Argo Pub and the other on the Malia to Stalis Road.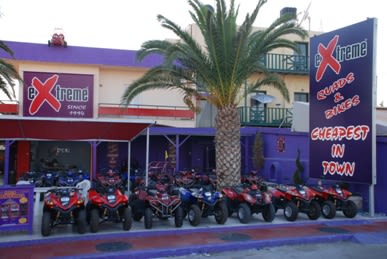 Malia and its surroundings is a great area for bike riding. That's why we have all kinds of bikes: 4wheel, 2wheel & even scooters. You can rent for a day, a week or as long as you like. All bikes are modern, comfortable, in perfect condition.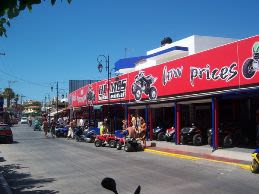 Low rates & High standard services: With HERMES you get more for your money, plus personal attention and quality service. You will not find a better combination of price, quality and service as offered by HERMES Company.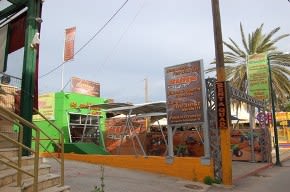 Burn Out who rent scooters & quads are just round the corner from MacDonald's next to the Brasserie. Come to us for the best deal in Malia.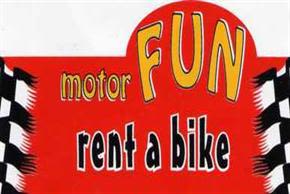 Motor Fun can be found right in the centre of Malia, on the crossroads, from here you can hire scooters and quads, dont forget you will need a full driving licence.