Restaurants & Cafe's
We have something for everyone, gluten free greek, vegerterian, fast food, indian, mexican, greek, chinese
We recommend trying difference places each night in different locations. You can eat by the port and enjoy traditional sea food. Why not try the old village where you can feel the history of Malia while you eat in Malia's famous old Village. Try the main road for a many different options, such as Indian, Mexican, West Indian, Chinese, Greek and Modern European as well as famous chains, such as Mcdonalds, Subway. If you have any special diet needs, we have a number of restaurants with qualified chefs to meet you needs, for Vegetarian and Gluten Free meals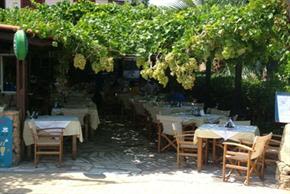 Giannis Taverna can be found on Emm. Tsagaraki St, the road that leads from McDonalds to Tropical Beach.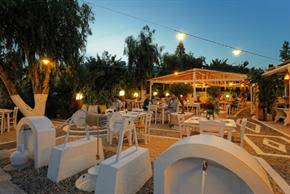 The Drossia Restaurant is a wonderful serene restaurant decorated to a high standard in a shabby chic style, the service is impeccable and the food amazing.
Welcome to the Coastline Taverna in Malia. We are located about 15 mins outside Malia's main main Beach Road. We are the idea place if you are looking to sample a traditional Greek Taverna in Malia. We are 5 mins walk from the beach.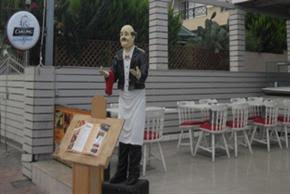 Lucky Strike American Diner is located at the top of the strip before the Union Jack but after you pass Spar, it has a huge frontage and serves Steaks, Burgers, Ribs etc.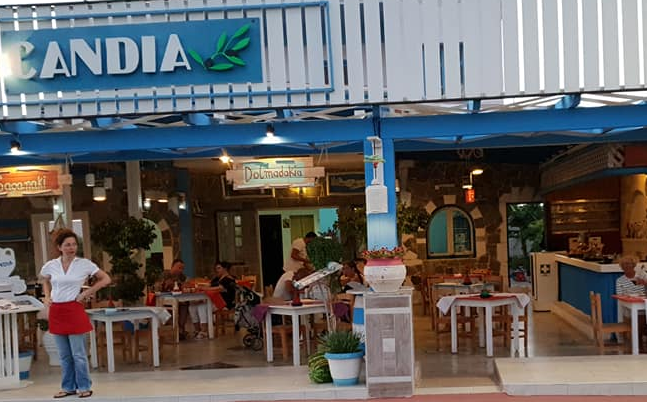 Candia Taverna can be found on Grammatikaki Street, in Malia, a beautiful family run Greek Taverna, serving traditional greek food.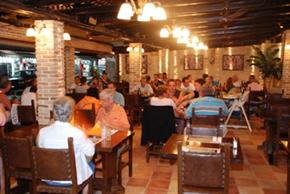 Sirtaki Restaurant is a Restaurant, Grill, Pizza, Pasta & Steak house and an absolute must on your visit to Malia. We have been in Malia since 1969, and have 40 years experience in tourism, people and our restaurant, you can find us in the centre of town just 3 mins walk from the beach.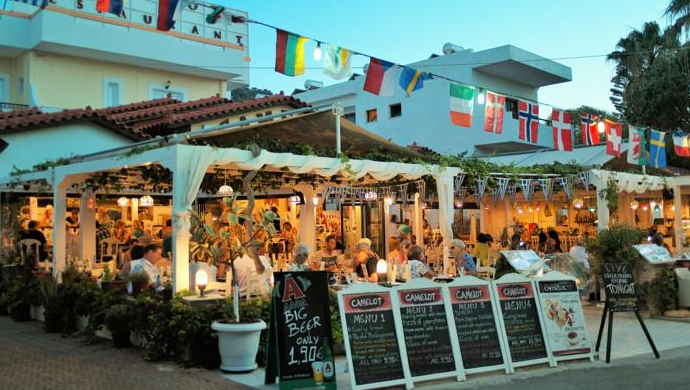 Camelot Restaurant, Malia. We are located on the border between Stalis and Malia and have one of the most amazing menus on the north coast of Crete. Nothing is too much trouble for us to make you stay with us an enjoyable one. See you soon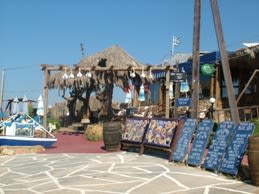 Blue Sea Taverna, is on the road between the town center and the old Malia Port. This is a top place to watch the sun set. There is nothing else like it in Malia - top food, top drinks, and a location on the coast that cant be beaten.