Restaurants & Cafe's
We have something for everyone, gluten free greek, vegerterian, fast food, indian, mexican, greek, chinese
We recommend trying difference places each night in different locations. You can eat by the port and enjoy traditional sea food. Why not try the old village where you can feel the history of Malia while you eat in Malia's famous old Village. Try the main road for a many different options, such as Indian, Mexican, West Indian, Chinese, Greek and Modern European as well as famous chains, such as Mcdonalds, Subway. If you have any special diet needs, we have a number of restaurants with qualified chefs to meet you needs, for Vegetarian and Gluten Free meals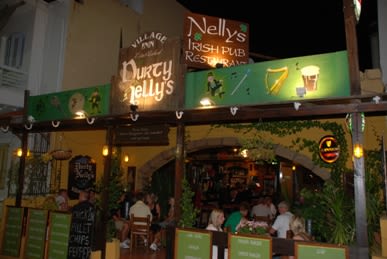 Nellys, one of two Irish Bars in Malia, located 10 Meters off the Malia Main Road. We offer food and drinks as well as a massive TV. We are decorated in a traditional Irish way, come and get some Guniness with us,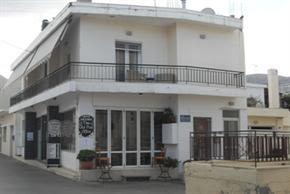 Malia's Old Post Office has been transformed into a Greek Kafenion, where you can have a coffee, frappé, soft drink or alcohol whilst watching the world go by.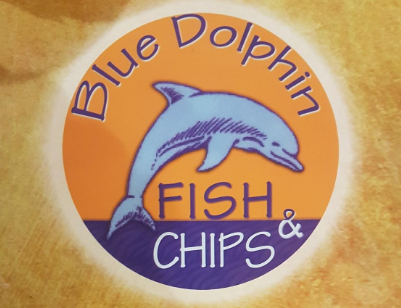 The Blue dolphin is a favourite with all tourists. We do the best food in Malia, the best chips, fish and the best pies and gravy, but on your way after a hard night clubbing we know what you want - fast service well cooked and tasty takeaway.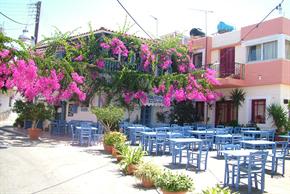 Odas Taverna located in the old village, we are a truely traditional taverna, with a lovely decorarated building, with traditional wooden tables and chairs, just like a Taverna should be. We have a great traditional menu, and real Greek chefs.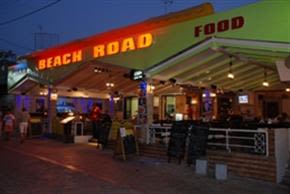 Beach Road Bar Malia offers something for everyone. Take the best bits from all the clubs and bars in Malia, Put them in one place. What do you get?...... "Beach Road Bar"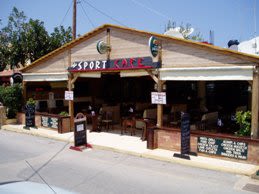 Watch all the sports live on 3 big TV's whilst enjoying wonderful food - fresh Baguettes, Meals, Grills & breakfast served all day with Good Music and atmosphere, 2 mins walk from Malia main road.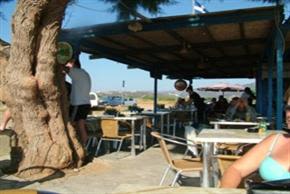 Kalyva taverna is a little restaurant situated on Potamos Beach a huge expanse of sand on the outskirts of Malia on the road towards the Malia Archaeological Site, this lovely taverna services wonderful Greek dishes along with cool drinks and perfect views over the sea and the mountains.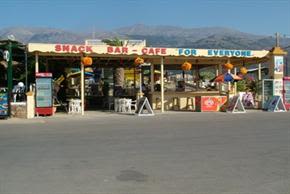 Everyone cafe is situated on Tropical Beach a lovely beach on the outskirts of Malia, if you want peace quiet tranquillity, but with amenities close by then tropical beach is the place for you and Everyone Cafe is the ideal place to enjoy a cool drink, snack or ice cream.