Nightlife
We are Europe's biggest party night, with over 100 events and acts a season in Malia, this is the place to come.
Over the last 20 years, Malia has established it self on the global nightlife stage. We have over 100 club events, acts and PA's a year from some of Europe's best know performers. What ever week you come there will be something for you. Check out our events calander for more info
- Yamassss - Malia's Party NightClub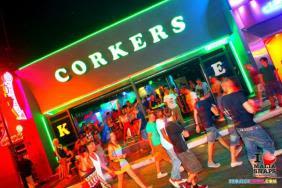 Corkers is an amazing club, situated in the heart of club land, although small.. it manages to compete against all its rivals... Well worth a visit for your best night out in Malia. Come to the Warm Up Club to get ready for what ever the night brings
- if Carlsberg did clubs, it'll probably be this..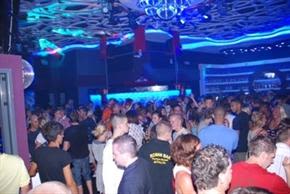 Candy is Malia's hottest and funkiest club on Malia's Beach Road. The design and feel of the club is fantastic, the sound system amazing and with 2 bars, 2 dancing stages and the best lighting show in Crete, you wouldn't want to be seen anywhere else! Click through to find out whats going on in Candy this year!
- Fishbowl was invented here - it actually was !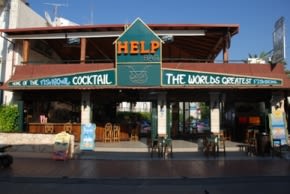 The Help Bar is one Malia best Party Bars, with full Bar and DJ, it also has a Swimming Pool, and is the home of the original Malia FishBowl Cocktail. CAN YOU HANDLE THE FISH BOWL, THAT IS MORE LIKE A FISH TANK. Come and see
- If you know you know !..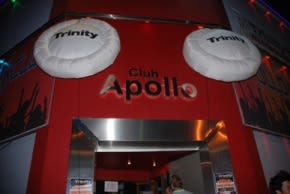 Apollo is bang in the middle of the Malia Beach Road. We have a massive Dance Area, as well as 3 bars. We are always the last club to close in Malia, come and check us out. We look forward to seeing you soon
- Malia's Premier Bar and Nightlife Hot Spot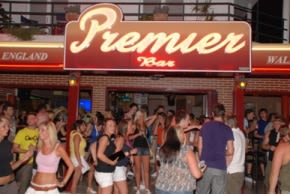 The Premier Bar has over 1000 Karaoki songs for you too chose from which makes this a very popular bar. Come and meet Sexy Pavlos and the lovely Kostas for a MAD night of fun.
- You will not find bigger Melons anywhere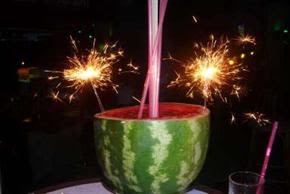 Yiasou is a outdoor bar, with massive garden, full of palm trees and low lighting. We serve all kinds of drinks and cocktails. Our special cocktails are served in melons. Come and see us in we are the number one chill out spot in Malia
- The Hoff live's on, where with the rubix cube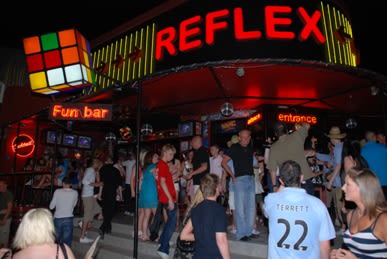 Reflex is a hugely popular bar right in the centre of Malia, playing 80's music and other old tunes, loudly decorated with music memorabilia, glitter balls, a podium and many items to dress up in like huge Elton John glasses and Tina Turner wigs.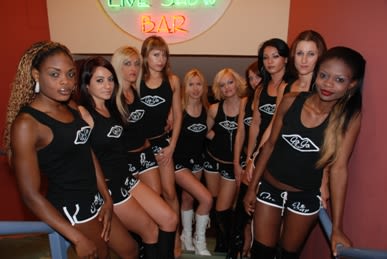 Malia's only lap dancing bar, ideal for partys, stag nights or just a good night out. 10 euros entry (including in the price is 2 quality drinks of you choice). Centerally located in malia it is so easy to find. Come and check out gogogo while in Malia.
- The Best Bar in Malia - No1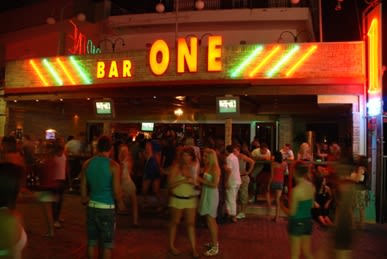 Bar 1 is without any doubt one of Malia's best night spots, located towards to the top of beach road, with fun staff - come and visit us in Bar 1. Good Djs and top Music - check us out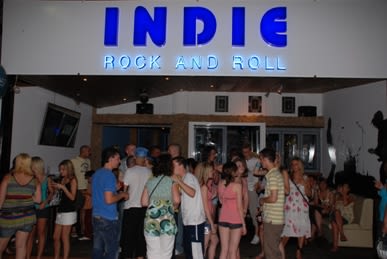 Malia now has a growing Indie scene... Leading the Indie music revolution at the top of Beach Road is "Indie Rock & Roll" Bar. Come and see for yourself how fantastic this bar is!
- The Original of the UK Tourists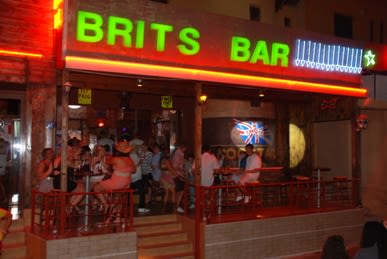 Nikos and the rest of the Brits crew will be here to make sure you have the best time possible. We have top DJs and top parties, Most nights we are so packed people have to stand in the street.
- The last Bar before the beach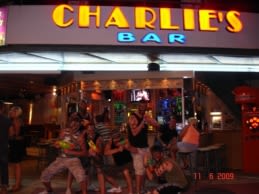 Charlie's bar is the first bar on the right up from the beach. Located about 100 meters from the centre of Malia, this is a place you must visit when you are in Malia.
- Home of the Malia Foam Party...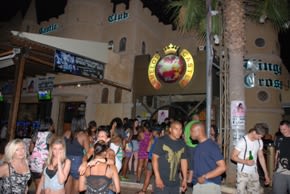 We are the largest nightclub in Malia, with 2 outside bars and 3 inside bars, as well as a VIP area. We also have the biggest and most famous foam parties, dress up, dress down, just be yourself, in this amazing club which you will find at the crossroads in Malia.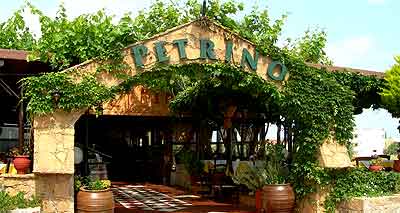 Petrinos has two faces the second of which is a 24 hour bar; when the bars and clubs close Petrinos comes to life, with a Dj, loud music, a large dance floor and bar, this is where everyone meets up in the early hours of the morning.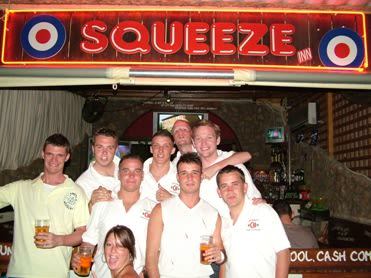 Squeeze is a fun bar offering many competitions, including music, pool and 'play your cards right' competitions, with many cash prizes, run by the main man and our bar staff.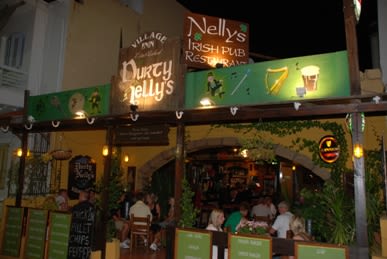 Nellys, one of two Irish Bars in Malia, located 10 Meters off the Malia Main Road. We offer food and drinks as well as a massive TV. We are decorated in a traditional Irish way, come and get some Guniness with us,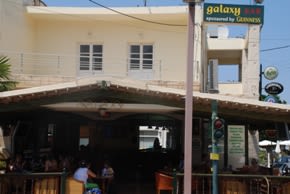 Galaxy Bar located on the top of Beach Road, Malia. Opposite the church we are open all day and all night - with good food and good music, as well as good drinks and fun staff.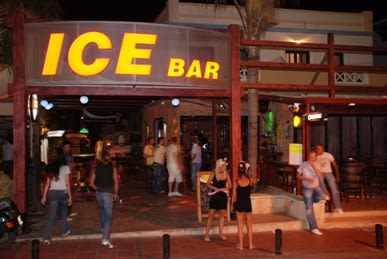 Ice Bar Malia - Where the COOL people hang out. The bar to CHILL out before a big night in the clubs. Bar Ice centrally located, great tunes, fantastic bar staff and the best drinks in town. See you soon
- I Love House - Malia premier House Club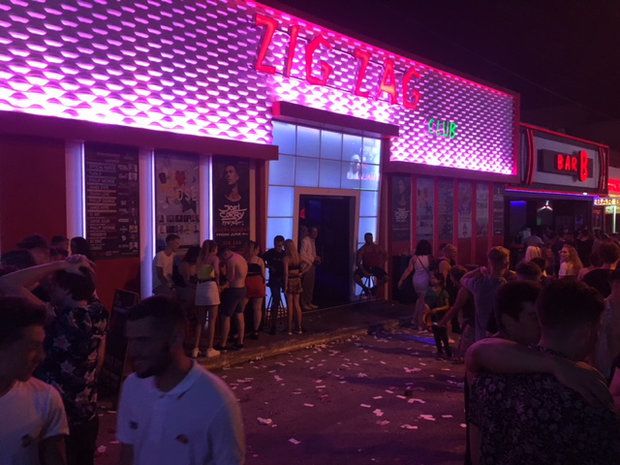 Zig Zag's is one of the biggest and best night clubs in Malia. With its unique modern design, pumping sound system and eye grabbing light show, its sure to be one of the best clubbing atmospheres in Malia.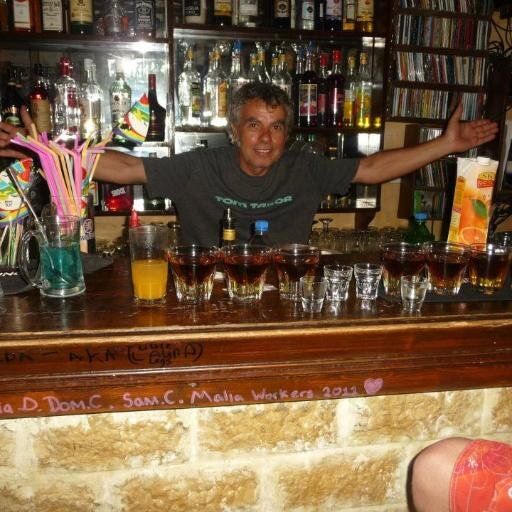 Molly Mallones is the only Irish Bar in Malia, located next to the Red Lion, this lovely little bar is decorated with hundreds of photos and post it notes given to the owners by all their customers, with Guiness on draft what more could you ask for.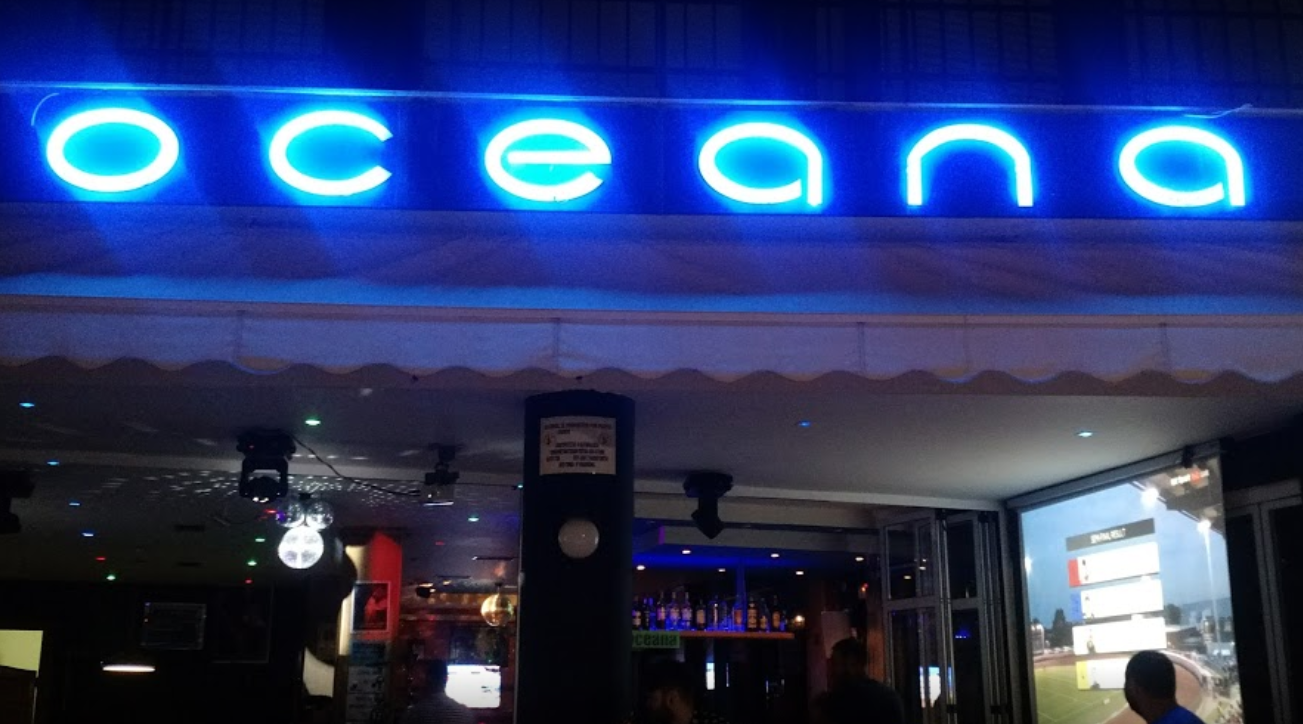 Oceana's is the first bar at the top of the strip, run by a really lovely family. So for your 1st drink of the night or your last then call into Oceana's.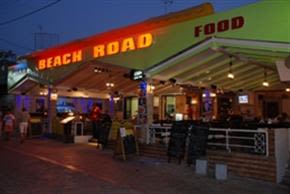 Beach Road Bar Malia offers something for everyone. Take the best bits from all the clubs and bars in Malia, Put them in one place. What do you get?...... "Beach Road Bar"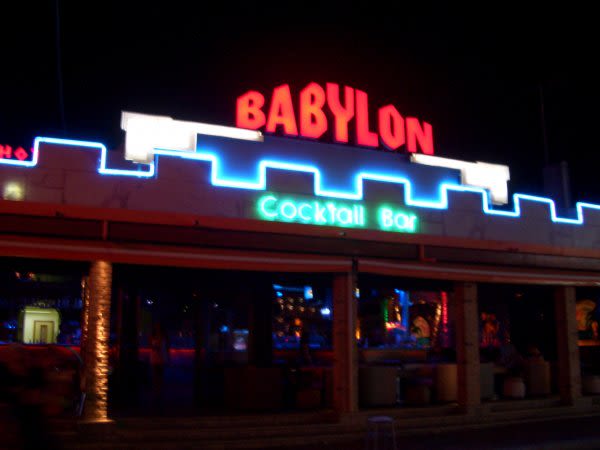 Babylon is a fully open fronted cocktail bar. We have 2 massive bars and one of Malias best DJ. We have special cocktails to help you get in the party mood. We have top lighting effects. Come and dance at Babylons, We can help make you holiday cool.
- Lets get Wkd on Holiday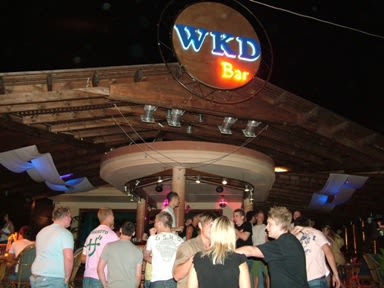 Do you have a WKD side, if you do then this is the place to come. We are located in the middle of the nightlife section so we are very easy to find. Try and surprise us, come dressed as something we have not seen before.