Bikes & Cars
- Malia's Number 1 Car Hire Company for the last 10 years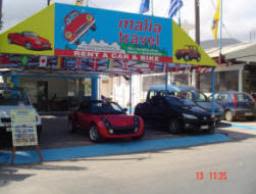 We offer a full range of Excursions, Vehicle Hire, Boat Trips, Money Exchange and Hotel booking services. Our shop in located just 2 mins walk from Malia main road. We have many discounted prices that will suite all budgets.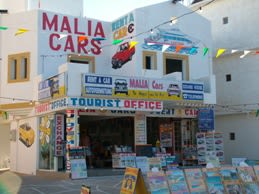 Malia Cars are a reputable car hire company, with two offices in Malia and one in Stalis. They have a wide variety of cars including Jeeps for hire at very reasonable prices.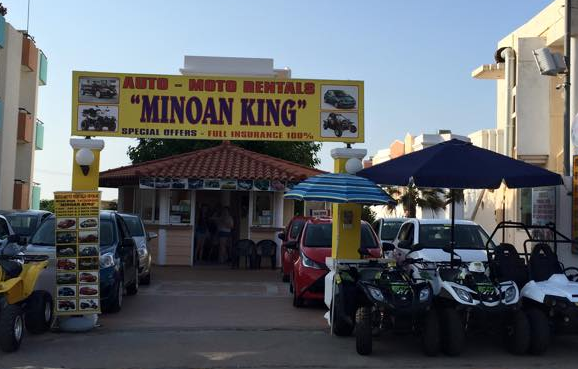 Welcome to Minoan King auto moto. We offer the best deals for quads, scooters & cars. Best insurance in Malia everything covered. We have two offices in Malia: 1 on the Malia Main Road opposite the Argo Pub and the other on the Malia to Stalis Road.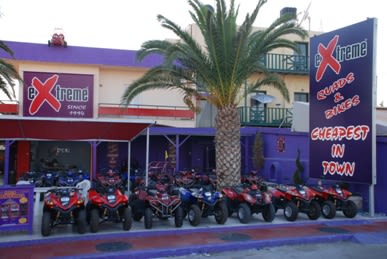 Malia and its surroundings is a great area for bike riding. That's why we have all kinds of bikes: 4wheel, 2wheel & even scooters. You can rent for a day, a week or as long as you like. All bikes are modern, comfortable, in perfect condition.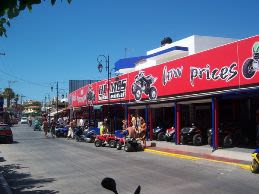 Low rates & High standard services: With HERMES you get more for your money, plus personal attention and quality service. You will not find a better combination of price, quality and service as offered by HERMES Company.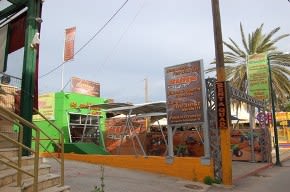 Burn Out who rent scooters & quads are just round the corner from MacDonald's next to the Brasserie. Come to us for the best deal in Malia.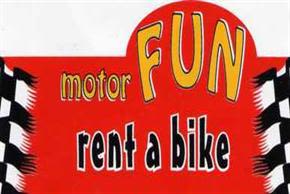 Motor Fun can be found right in the centre of Malia, on the crossroads, from here you can hire scooters and quads, dont forget you will need a full driving licence.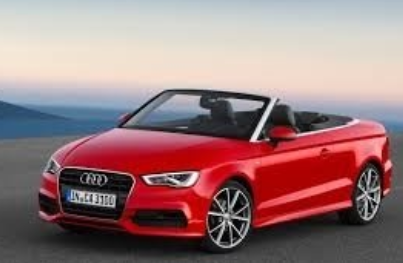 Want to hire a Car, Scooter, Motorbike or Quad? then Creta Motor is the place to go to. Situated behind MacDonald's, Creta Motor will find the vehicle for you.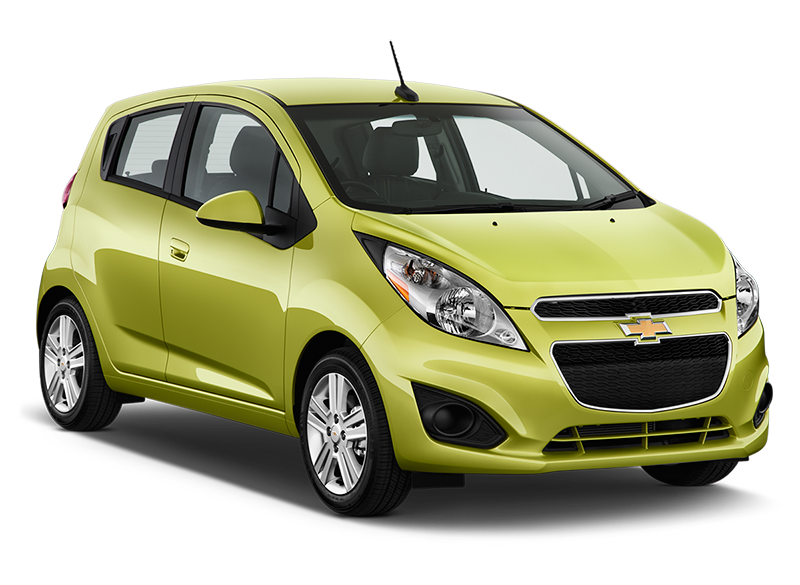 Devoted to safety and customer service satisfaction, offers brand new, preventive maintenance checked cars and bikes. Let us know your car or bike choice and leave the preparation delivery to us. Free delivery & collecion 24hrs/ from Airport-Harbour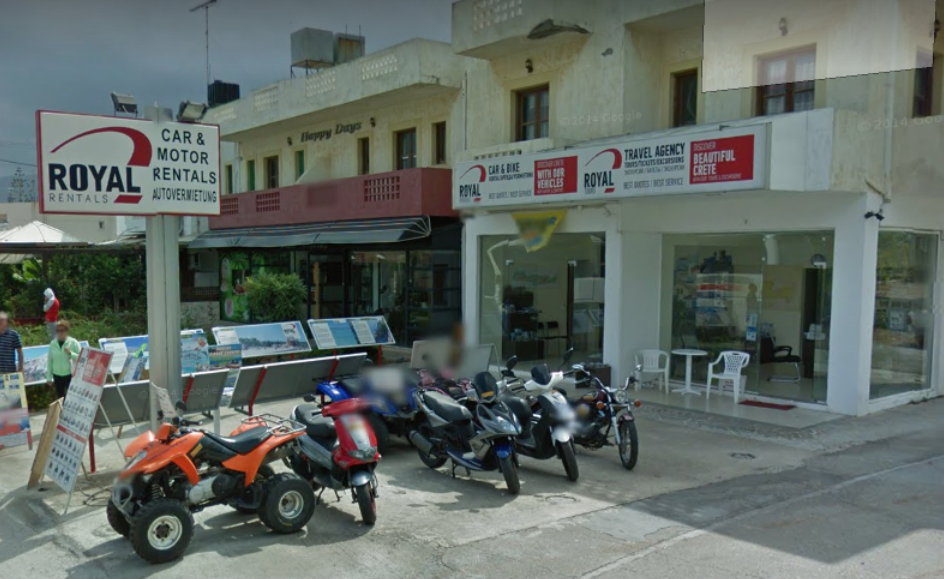 Royal Rent a Car & Motor Bike Rentals in the island of Crete operates a brand new fleet of cars and bikes. Our goal is to provide our customers with value for money car hire at convenient locations.