Accommodation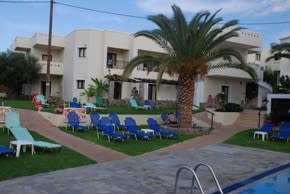 The Kristalli Hotel is up in the old village, 1000 Meters away from the Sea, situated at the foot of the mountains. Very popular hotel, with people all ages. The hotel is in 3 seperate buildings, with large swimming, and busy pool bar. Quiet location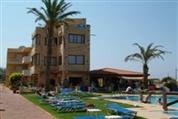 Danelis Apartments located just outside Malia's main town centre, in a quiet area, and 15 mins walk from the sea, are in an ideal for people who want to be near to the nightlife, but be far enough away to have a peaceful night.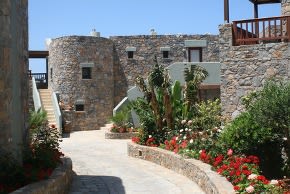 The Ikaros is a wonderful luxury resort and spa, offering a wide variety of modern, uniquely decorated rooms, suites, family rooms and bungalows all set in beautiful gardens.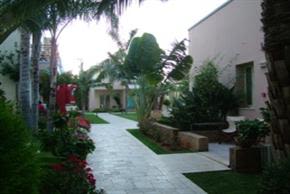 The Danaides studios and apartments are situated right in the centre of Malia, an ideal location for enjoying all that the resort has to offer.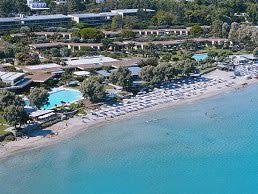 Kernos Beach Hotel is situated on the superb long sandy beach, it has 241 rooms, bungalows & bungalow suites including 25 with waterfront position all surrounded by rich green gardens.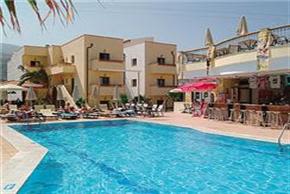 The family run Bella Elena studios and apartments can be found on Omirou Street in Malia Old Village.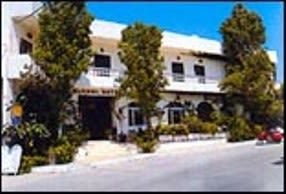 The Elkomi a Bed and Breakfast hotel is right in the centre of town ideally located to enjoy everything that Malia has to offer. All rooms are large and tastefully decorated in traditional Cretan style with balcony, music, telephone and bathroom.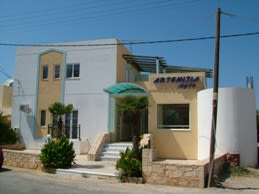 Beds:
22
Rooms:
1
Opened:
1968
Operator : Thomas Cook
Artemisia Apartments are located on the west side of Malia, 5 mins walk from all the night life, and 10 mins walk from some of the best beach in Malia, this is ideally located. Situated on the side roads this is close to everything.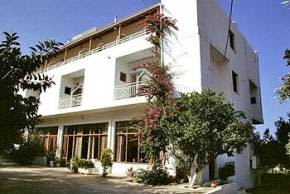 The Armonia is a lovely bed and breakfast hotel, the rooms sleep upto 3 people and have, private shower rooms, with balconies overlooking the mountains, each room has its own safe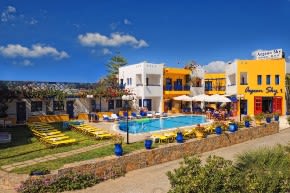 The Aegean Sky is located at the top of Beach Road. Near to the nightlife and 15 mins walk to the beach. Nice pool, and pool bar, and a great athmosphere. Offer many events at night, including BBQ and Party nights. The nearest bar is 2 mins walk, and the clubs are 5 mins walk away.