Accommodation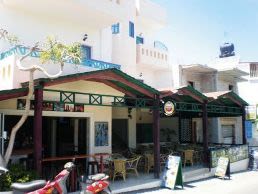 Just 15 mins walk to the centre of town the Litsa Apartments are in an ideal location to enjoy the peace and quite of the days with the bustling nightlife of Malia. The 2 bed rooms have en-suites, kitchenettes and balconies.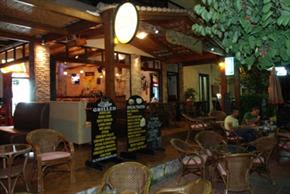 The Eva Studios can be found on El.Venizelou St the main road that runs through Malia, behind the Eva Taverna. These studios are clean, bright and spacious, they sleep up to 3 people, and all have a bath/shower room, kitchenette and balcony.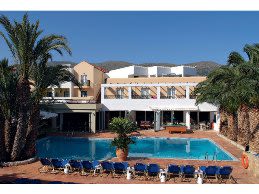 Located on Od.Elyti Street, 100m from the main Beach Road and 1km from the beach. The modern, stylish and efficient hotel offers a quiet base thats off the beaten track, yet close to the resort centre, the swimming pool area is planted with tropical trees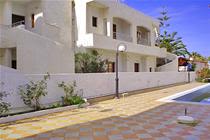 This family owned Gemini Apartments are situated midway between Stalis and Malia on the beach road approximately 15 minutes walk from both resorts and just 50 metres from the beach and the sea. The one bedroomed apartments which sleep up to 4 people, all have a balcony or terrace, bath/shower room and a kitchenette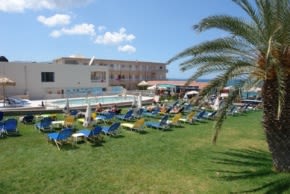 It is without any doubt the primary beach hotel in Malia for young people. We have two buildings right on the beach. Our hotel balconies face the beach. We offer watersports, food and drinks a cocktail bar, live DJ sets, pool table tennis and a gym. You will not find a better location anywhere in Malia.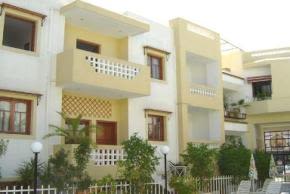 Malia Dimitris Apartments ideal location within Malia village, it offers a great environment for all ages for a pleasant stay.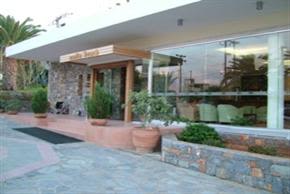 The hotel consists of seven separate low level buildings surrounded by wonderful gardens. 280 omfortable rooms with bath, air condition, direct telephone, refrigerator, music, sat TV, safe deposit box (extra charge), Hair-dryer and balcony or terrace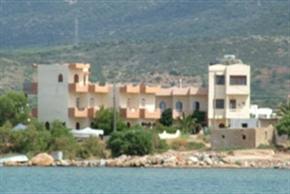 Just 4 meters from the sea and 50 meters from the quietest beaches of Malia lie the Dimitris & Martina Apartments. A complex of only 6 apartments which are owned by a very friendly Greek family. Enjoy the tranquillity.
This hotel is a green oasis with breathtaking views over the bay of Malia, there are several swimming pools, lots of sports and entertainment programs, shows, Greek evenings and barbecues so is an ideal location for a lovely relaxing holiday.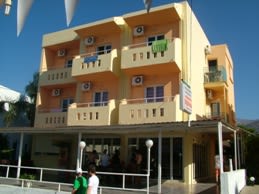 Despina appartments, located close to the bottom of Malia's Beach Road, 5 min's walk from the sea. Close to all the beaches, and watersports facilities. Located on the road to the Port. Friendly staff, and nice facilities.