Accommodation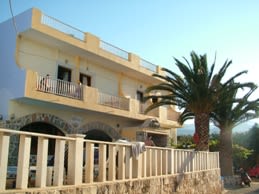 The family run Mistral studios situated right in the centre of Malia is an ideal location to enjoy the whole of Malia. The pleasant and comfortable studios and apartments sleep up to 4 people and have air conditioning, showers, kitchenettes, balcony or patio.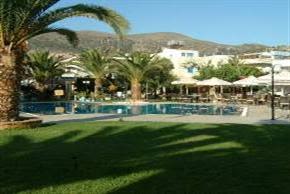 The family run Maria Rousse Studios are set in a quiet location a short walk from the centre of town. These self catering studios are bright and spacious, and have a large pool and sun terrace, with a pool bar and tv lounge, with views of the mountains and olive groves.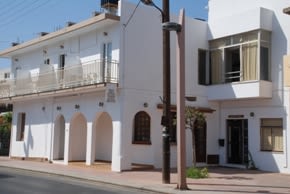 These spacious studios and rooms are ideally situated, they are clean and bright and sleep upto 2 people, with a large pool and snack bar, an ideal place to relax during the day.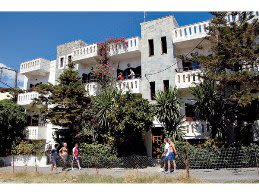 A traditional Cretan architectural style. Irini studios are located towards the top of Beach road close to all local amenities ie shops, restaurants, bars, clubs and beaches.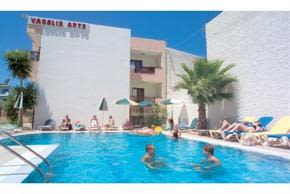 The Vagelis Apartments are in an ideal location to enjoy the town of Malia, the studios have their own pool and large sun terrace to relax in during the day, with all the local ameneties right on the doorstep. This family run hotel will ensure that you have an amazing holiday.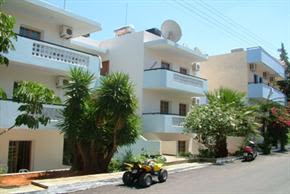 Sunshine Apartments are situated in a quiet location, just 5 mins walk from the centre Malia, far enough away to enjoy peaceful days, but close enough to enjoy the famous night life. With self catering apartments and B & B rooms this is an ideal place to stay. The pool has a sun terrace where you can relax during the day.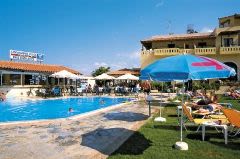 The Frixos has bed and breakfast rooms and self catering studios which sleep up to 4 people, situated just off the main strip on Vergidhon Street, its close to all that Malia has to offer.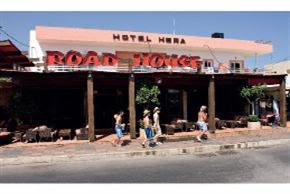 These clean and bright studios situated in the centre of town are in an ideal location if you are looking for a lively holiday, set behind Road House, one of the most popular bars, and just a few mins walk to the beach.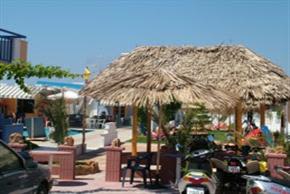 The self catering Eltina Studios and apartments are clean and bright sleeping upto 4 people. Situated just off the main road, close to all the resort has to offer.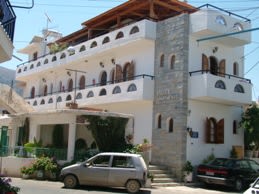 Located within a three minute walk to Malia and Main Square, where you will find all your needs for travel, shopping, browsing, traditional restaurants, pubs and clubs. Our studios and rooms can accommodate 2, 3 or 4 people and are clean and spacious.