Accommodation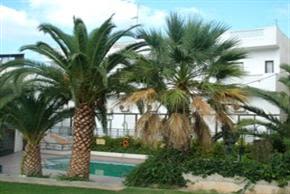 Ilios I Hotel, is located right in the center of the nightlife. It has a great pool, and pool bar. The Pool bar is called Help and is a very popular bar in the evenings. There are 50 bars within 100 Meters of these apartments. A must if you like the nightlife.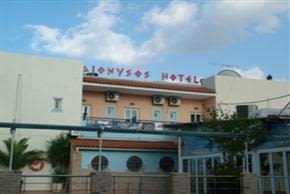 The Dionysos Hotel Studios are right in the centre of Malia next to Babylons Bar. Ideally situated to enjoy everything that Malia has to offer.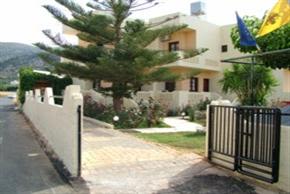 The Diasselo Villa Apartments are located 200 meters from the sea, and within easy walking distance of both Malia and Stalis. Offers great views of the mountains and the sea. Friendly staff and large rooms, and a large swimming pool, with sunbeds and shaded area.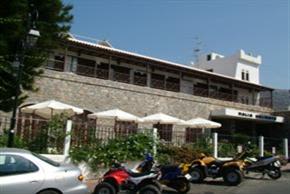 This lovely family run traditional style hotel is located in the centre of Malia and is ideal if you are looking for a fun filled lively holiday. The rooms sleep upto 2 people and have air conditioning and a balcony or terrace.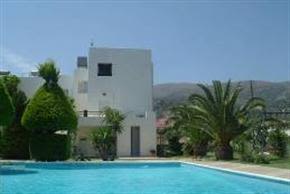 Really nice, family owned apartments approximately 10/15 minute walk to the beach and clubs. Marie Melie Apartments stand in lovely well-kept gardens, and are the perfect choice for couples and families seeking relaxing accommodation within easy reach of Malia's town centre.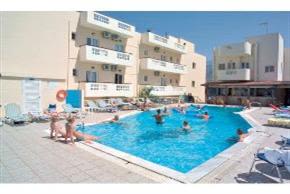 The Stonewell has self catering studios which sleep upto 3 people, which surround the pool and sun terrace, in an ideal situation, close to the centre of the Malia Resort and all of its amenities, including restaurants, bars and clubs.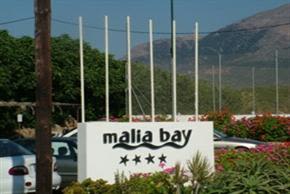 This lovely all inclusive hotel set in wonderful gardens has rooms and bungalows that sleep upto 4 people, all with air conditioning and a balcony or terrace over looking the sea, pool or the gardens. Situated near Tropical Beach a 30 min walk from the town centre.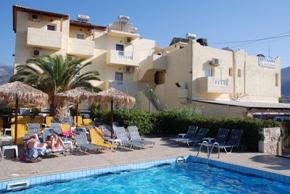 The Stefanos studios are approx 100m from the beach, situated behind Electra and the famous Pool Bar Crazy. The family run studios which sleep up to three people, have kitchenettes, air conditioning and balconys or terraces.
The Windmill Apartments are just outside Malia on the Stalis road. This is a large apartment complex with 3 apartment buildings, in an area of 4000 sq meters, which stretches from the Beach to the main road. This is a quiet area, with friendly staff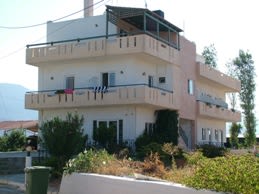 The Michalis Studios are situated on the outskirts of Malia, approx 600m from the centre of the Malia, all the studios and apartments have on suite shower rooms and kitchenette.