Accommodation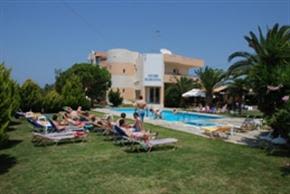 The studios are set in lovely grounds with grass and shrubs, the swimming pool has a sun terrace, with loungers and parasols to relax on, there is also a pool bar which serves snack and drinks well into the evening.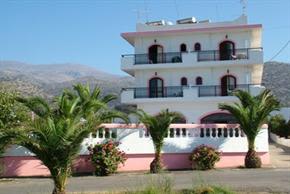 Palace Hotel Malia, situated on the Malia road, to the east of Malia. The main nightlife and town center is about 5 mins walk away. Nice swimming pool and 15 mins walk from the beach. The is a nice location slightly out of town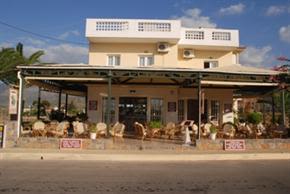 Violet Apartments are in a very nice and peaceful part of eastern Malia just 1km from the Minoan Palace and 100m from some of the most famous and beautiful beaches in Crete. The family run Violet apartments will give you a completely relaxing holiday.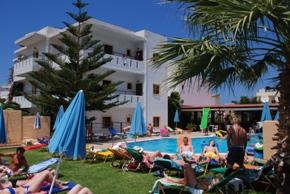 The Stelios Apartments and Pool Bar are located in Malia's famous old town. In a quiet area of the old town, but only 5 minutes walk to the nightlife is one of Malia exclusive hotels and pool bars. Our hotel and pool bar is a family run business, staying at this hotel feels like staying with your own family. The pool bar is full of signed presents that over the years 1000's of satisfied guests have left. All of our guests staying in the hotel book through Olympic Holidays.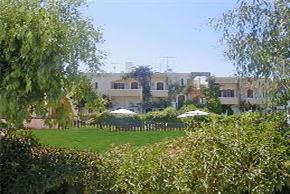 The Malia Studios and Apartments are just 100m from the wonderful sandy beach and have three different types of accommodation on offer; studios, apartments and maisonettes which sleep up to four people.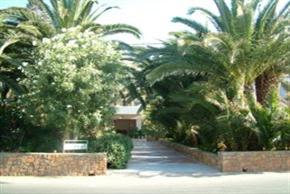 The modern apartments of the Meropi Hotel which sleep up to 4 people are situated on the road between Malia and Stalis so in an ideal location to enjoy both resorts. This family orientated hotel is set in luxurious surroundings, there are 3 large pools and a further 2 children's pools and a playground.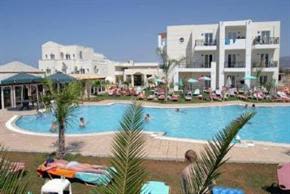 The Yannis-Manos Apartments are situated just 300m from the centre of Malia, its 79 apartments and studios are set in lovely gardens with two large pools, a sun terrace and grassed areas for you to relax during the day. These apartments are an ideal choice for a wonderful holiday.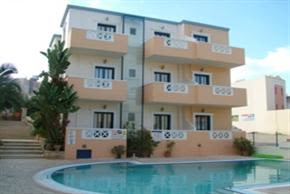 The Ilios Malia Apartments are part of Ilios Group of Hotels, right in the centre of Malia, built within the last few years, this lovely complex surrounds the pool. Ideally situated for a fun filled holiday.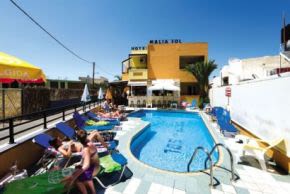 This family-run bed and breakfast hotel has rooms which sleep upto 3 people, it is clean and comfortable with an attractive pool and bar area. The pool bar will supply you with food and drink to enable you to relax on the sun terrace around the pool during the day.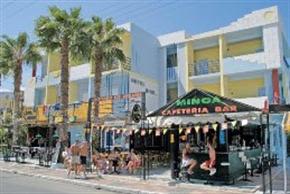 Minoa & Minoa Sun Studios are in the centre of Malia close to everything this resort has to offer; the beach is just 450m away and the night life on the doorstep. The studios are comfortable and simply furnished and sleep up to 4 people