Accommodation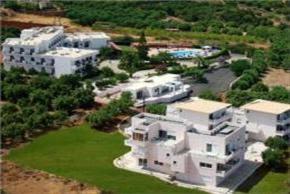 This beautiful hotel is designed in a mediterranean style and located on a quiet hillside in Malia surrounded by beautiful gardens. There is a wide variety of modern accommodation available from standard rooms to executive suites.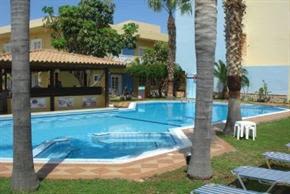 Vergina Studios & Apartments can be found on Emm.Tsagaraki Street in Malia just a short stroll from the beach and close to all that Malia has to offer.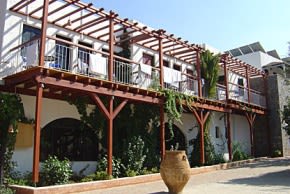 The recently renovated Kalypso Hotel is situated on the beach between Malia and Stalis. Surrounded by beautiful gardens the swimming pool and spacious terrace is a lovely place to relax during the day.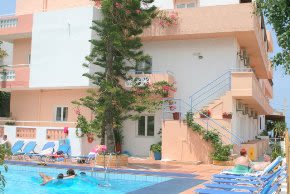 Kastro Apartments is a great place to stay during your holiday in Malia. It is a family owned complex of apartments and studios. Having the greatest location on beach road, we are 1 minute away from the beach and a few steps from all the bars, clubs, restaurants and shops.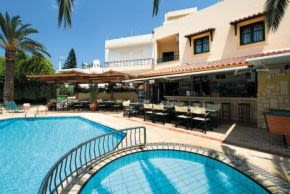 The San Giorgio Apartments are in a quiet location in Malia Old Village, these small and simple studios and apartments are 20mins away from the resort centre, The golden, sandy beach is one kilometre away and offers a variety of watersports as well as sunbeds and beach bars.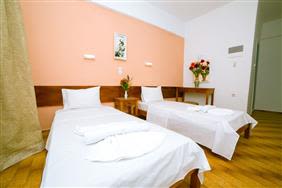 Sterling Apartments can be found on the coastal road between Malia and Stalis opposite Alexander beach, the apartments offer furnished rooms equipped with fridge, kitchenette and full bathroom with shower.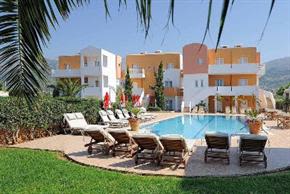 The Sun Village Hotel Studios and Apartments are a few minutes walk from the centre of Malia and the wonderful Cretan beach. The complex is surrounded by beautiful gardens, with an outdoor swimming pool, massage facilities, a snack bar, a widescreen television in the bar, billiards and BBQ facilities are also available.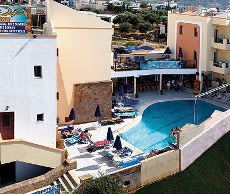 The well maintained Irida Studios and Apartments are situated just off the main beach road of Malia, with the sandy beach just 700 metres away.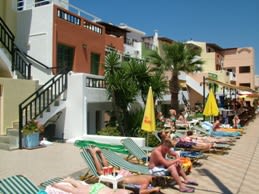 These lovely apartments are bright and clean, and in a great location in Malia Old Village, only 500m from Malia's bustling night life and 1km from the sandy beach, with a pool and pool bar and plenty of space for you to relax on sunbeds round the pool area.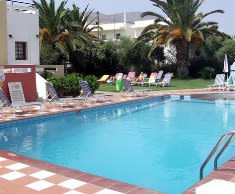 The friendly, family run Golden Sun Apartments & studios have a swimming pool with pool-side snack bar and plenty of space to relax around the pool, there is also a large TV screen with satellite channels, pool tables and free Wi-Fi internet access is available throughout the hotel.